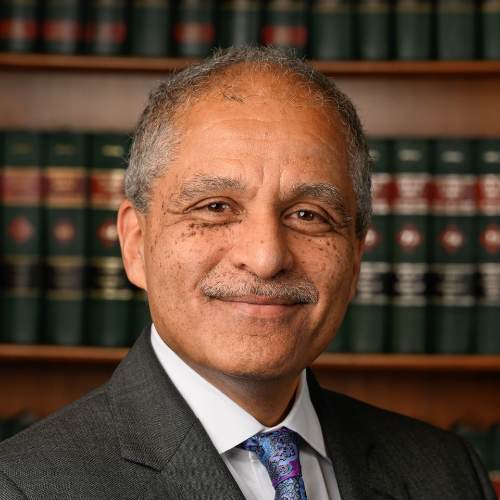 Chief Judge of the Court of Appeals
Rowan D. Wilson, Chief Judge of the Court of Appeals, was born in Pomona, California and grew up in Berkeley, California. He attended Harvard College, where he earned his A.B. degree in 1981, and later went on to obtain his J.D. degree from Harvard Law School in 1984. Following his education, he served as a judicial law clerk to the Honorable James R. Browning, Chief Judge of the United States Court of Appeals for the Ninth Circuit. After his clerkship, Judge Wilson joined the law firm of Cravath, Swaine & Moore in New York City, where he started as an associate and eventually became a partner. He held this position until his appointment as an Associate Judge of the Court of Appeals in 2017, later being nominated and confirmed as Chief Judge in 2023. Throughout his career, Judge Wilson actively engaged in pro bono work and served on the boards of various charitable and not-for-profit organizations.
In November 2016, Justice Judy H. Kim became the first Korean American elected judge in New York State. As an elected Civil Court judge, she served in the Manhattan Criminal Court for two years and then returned to New York County Civil Court in January 2019.  In January 2022, she was elevated to Acting Justice of the Supreme Court in the New York State Supreme Court, New York County and presides over cases in the City IAS Part.
Virginia K. Trunkes is a partner in the New York office of Gordon Rees Scully Mansukhani, LLP and is a member of its Construction Practice Group. Ms. Trunkes represents property owners, construction managers, contractors, subcontractors and design professionals in negotiating their construction and design services contracts, in navigating and overcoming the obstacles inherent in construction projects and, if necessary, in fiercely advocating on her clients' behalf in state and federal court.
Before joining JALBCA as Executive Director in September 2022, Fanni Koszeg practiced corporate and securities law at several prestigious law firms in London and New York and served on the US Senate's temporary bi-partisan Congressional Oversight Panel overseeing the bank bailout following the 2008 financial crisis. She has worked as a reporter and legal analyst for Bloomberg and continues to work as an attorney helping start-up companies launch their businesses.
Hon. Jennifer G. Schecter*
Hon. Sylvia O. Hinds-Radix
Hon. Jacqueline W. Silbermann*
Hon. Shirley W. Kornreich*
Hon. Barbara Irolla Panepinto*